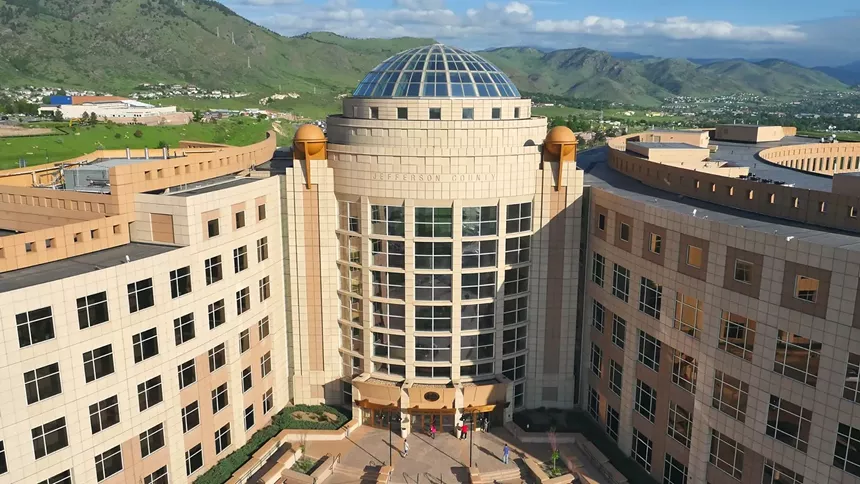 For most of this week, the Jefferson County Courthouse has been the setting for a very 2021 kind of fight — a scrap between
Jefferson County Public Health
and
three Christian schools over COVID-19 mask rules
.
But yesterday, two-thirds of a resolution was reached. JCPH settled with a pair of institutions, Augustine Classical Academy and Beth Eden Baptist School, while an injunction has been granted against the third, Faith Christian Academy.
JCPH's verified complaint for injunctive relief against the schools was filed on September 15. It stresses that "the county attorney for Jefferson County is authorized to bring any civil action requested by a county public health director 'to abate a condition that exists in violation of, or to restrain or enjoin any action that is in violation of, or to prosecute for the violation of or the enforcement of, the public health laws and the standards, orders and rules of the state board or a county or district board of public health.'"
The document goes on to outline complaints against the three schools and their varying levels of cooperation, or lack thereof, with inspectors. On August 31, for instance, JCPH personnel issued a first notice of violation against Beth Eden after seeing "three classes of 30-40 students without masks, three teachers without masks, and three administrators without masks."
The next day, September 1, health department staffers tried to inspect Augustine Classical Academy but were denied entrance because "the school requires scheduled appointments." An inspector returned on September 7 and slipped into the preschool after being told to wait outside; only two of the ten kids inside were masked. Later, the inspector was allowed to look through classroom windows in the main building, where around fifteen children without face coverings were spotted.
And Faith Christian? The school was cited for violating face-covering requirements on August 26. Then, on August 30, investigators were allowed into only one class, where half the students lacked masks — and on September 8, according to JCPH, administrators refused to allow a follow-up visit.
The settlement with Beth Eden and Augustine Classical Academy calls for the schools to require indoor masking for students and teachers and allow inspectors access to make sure these edicts are being enforced. The injunction against Faith Christian Academy should have much the same effect.
Jefferson County's statement
about the resolution reads: "JCPH is very pleased the judge recognized the need for mask-wearing in schools to protect young children who are uniquely vulnerable to COVID-19 due to their inability to get vaccinated, which ultimately protects in-person learning. Our priority is to mitigate COVID-19 in the community, and mask-wearing is the best way to protect young children from COVID-19 so they do not get the virus themselves or spread it to others."
Click to read
Jefferson County Public Health v. Beth Eden Baptist School, et al.