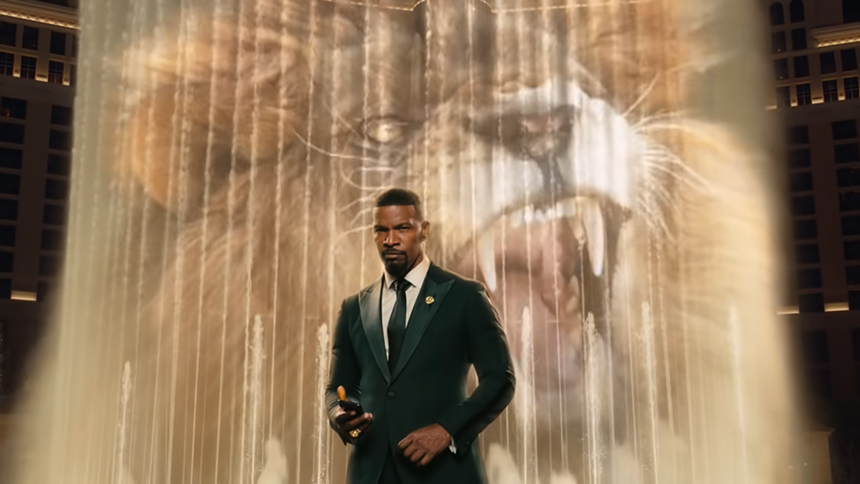 While Colorado sports-betting commercials were amusing seventeen months ago, the novelty has worn off.
Although sports-betting went live in this state on May 1, 2020, commercials continue to air over and over during sports games televised on the major networks and even while Coloradans are watching TV on streaming apps, like Hulu. The repetitive deluge, with trite slogans like "make it rain," will drive even the most zen person absolutely bonkers.
"I thought that there was going to be at least some type of slowdown," admits
Alec Garnett
, the Democratic Speaker of the
Colorado House of Representatives
who championed sports-betting legalization in this state. "We haven't really seen that, and I have seen a big uptick in the number of complaints from the public that we've been having about the amount of sportsbook advertising."
In November 2019, a slim majority of Colorado voters approved Proposition DD, which legalized sports betting on mobile apps and in casinos, and earmarked a percentage of casino winnings to help fund the Colorado Water Plan, a program created when John Hickenlooper was governor to ensure that Colorado has water for recreation, drinking and farming for years to come. The Water Plan will receive its first money from sports betting in 2022. But in the meantime, the state has been flooded by commercials.
Garnett wants to believe that sports-betting advertising will decrease as the Colorado market, which generated $2.3 billion in bets and $6.6 million in taxes in its first year, continues to mature.
"I'm still hopeful that as other markets are starting to look at legislative solutions, the sportsbooks can see what's coming and kind of naturally slow down," he says. "If it doesn't happen and complaints continue to go up, it's certainly a place where the legislature has gotten involved in the past, about what products could be advertised around marijuana, and obviously tobacco."
The threat of a possible crackdown on sports-betting commercials has changed advertising practices before. In the United Kingdom, where excessive advertising drew complaints from the public and scrutiny by the government, the gambling industry has voluntarily agreed to abide by a "whistle to whistle" code under which "it doesn't show ads during live sport and for five minutes either side of a game or race," according to the
Guardian
. But polling shows that a majority of U.K. residents still support a complete ban on gambling advertising.
Over the last few years, the United States has done an about-face on sports betting. After a 2018 decision by the
U.S. Supreme Court
allowed individual states to legalize sports betting, many states created legal betting markets. While the NFL and MLB had been vociferously opposed to sports betting in the past, they've since come around and are now embracing legal sports betting. The commercials are just part and parcel of this shift.
"Right now, everybody is competing for the same players out here because nobody is a player for anywhere specific yet," says Kristin Mackey, head of marketing for
SuperBook Colorado
. "Once the market is more established and doesn't have such low-hanging fruit, the market is going to rightsize itself."
Constituents' complaints about sports-betting commercials range from "annoyance" to "concern that it's going to lead to more people playing who shouldn't be playing," Garnett says. And he's shared those comments with people in the sports-betting industry.
"I think everyone acknowledges the volume," he adds. "There's some who don't do it at all, partly because of cost, partly because of public annoyance. And there's some who lead the way, and I think it's part of their business model."
DraftKings
,
FanDuel
and
BetMGM
are the top dogs in the American sports-betting industry; they all air commercials to maintain that status. But companies that are a tier below in terms of size, such as PointsBet and Caesars Sportsbook, have also been buying plenty of ads.
Dan Hartman, the director of the
Colorado Division of Gaming
, expected a lot of advertising in the state's early years of sports betting, which already has 25 online sports-betting operators and 17 retail outlets at casinos.
"I think that we're seeing a lot because we're in the infancy," he explains. "I think that advertising is going to settle in and become kind of commonplace and not this whole bunch as everybody is getting into the business." Regulatory colleagues across the country are seeing similar high levels of sports-betting advertising, he adds.
The Division of Gaming doesn't really regulate advertising, beyond ensuring that a company is being transparent about its offerings. "With us, I want to focus my efforts on consumers and the sports betting itself," Hartman says. "I don't want to spend a ton of resources worrying on advertising and looking at ads...and having to approve copy. That's just not things that I think we should spend time doing."
But Hartman, who says he has been hearing from legislators about the excess of commercials, does have his own message for sports-betting companies regarding advertising: "It's probably best that you all look at what you're doing because you really don't want it regulated. You want to be able to operate in the free market and do what you're doing."
And people are definitely watching what the industry does. "When the sports-betting commercials come on, it can create urges and desires to gamble," says Peggy Brown, a former compulsive gambler from Lakewood who has been in recovery for over 23 years, and notes that just $230,000 from sports-gaming revenues is earmarked annually to helping those with gambling addictions.
"From a treatment standpoint, I've definitely got more clients coming in for problem gambling around sports betting," says John Bundrick, one of a handful of certified gambling counselors in Colorado. "COVID was the perfect storm. You had shut down. So if I potentially was at risk for problem gambling, I'm at home. I had somewhere they got into it and they're draining some 401ks by the end of the summer."
Sports-betting commercials in Colorado must plug a gambling-addiction hotline, but that plug usually comes at the end of the ad, and only for a moment.
While Brown would like to see the plug get stronger, she says it's better than nothing. "Just by even having that number on there about a gambling problem, it's kind of a little reality check," she notes. "It's a reminder."
A reminder that surfaces often, given the flood of sports-betting commercials in Colorado.